At Aedriel.com, we believe luxury is infused in everyday moments. Celebrating the little things in life is as simple as taking time to savor a cup of tea in your favorite mug, bringing home flowers from the grocery store for no reason, lighting a candle, and most importantly – truly soaking up the company of family and friends. Luxury doesn't have to be elaborate or cost gobs of money, it's more about the spirit of the experience itself! We want to be a resource of renewal and inspiration for embracing your unique style and provide pieces in the 'shop' section that honor those simple celebrations.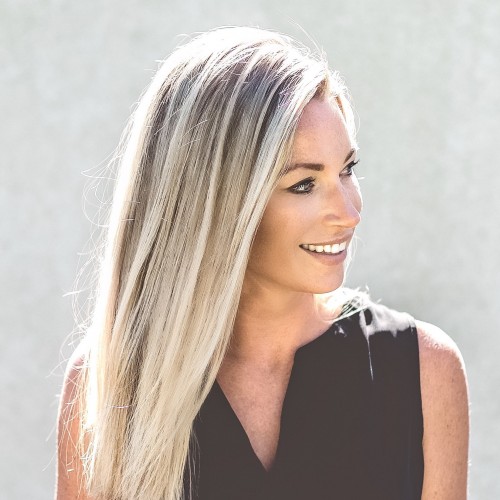 About Aedriel Moxley
 Aedriel (pronounced a-dree-elle) Moxley began her design and art career in 2008 when she founded Aedriel Originals, an online custom tabletop and ceramics boutique where she collaborated with publications like BRIDES magazine, Southern Weddings and Style at Home. After honing her craft of hand-painting custom lettering on ceramics, she began experimenting with other mediums including lettering custom artwork. She's created exclusive collections for businesses that have been featured in Better Homes & Gardens and several specialty publications. Aedriel now offers hand-lettered prints and lifestyle wares at ShopAedriel.com. 
Aedriel lives in New Mexico with her husband Matt and kiddos where they own and operate Trust West Group, an interior and exterior design business.