When I caught a glimpse of this stunning yet soft fall display I had to know more. Susan from Kindred Vintage  is beyond talented, a friend of mine (aren't I lucky?!)  and the mastermind behind this surprisingly simple DIY.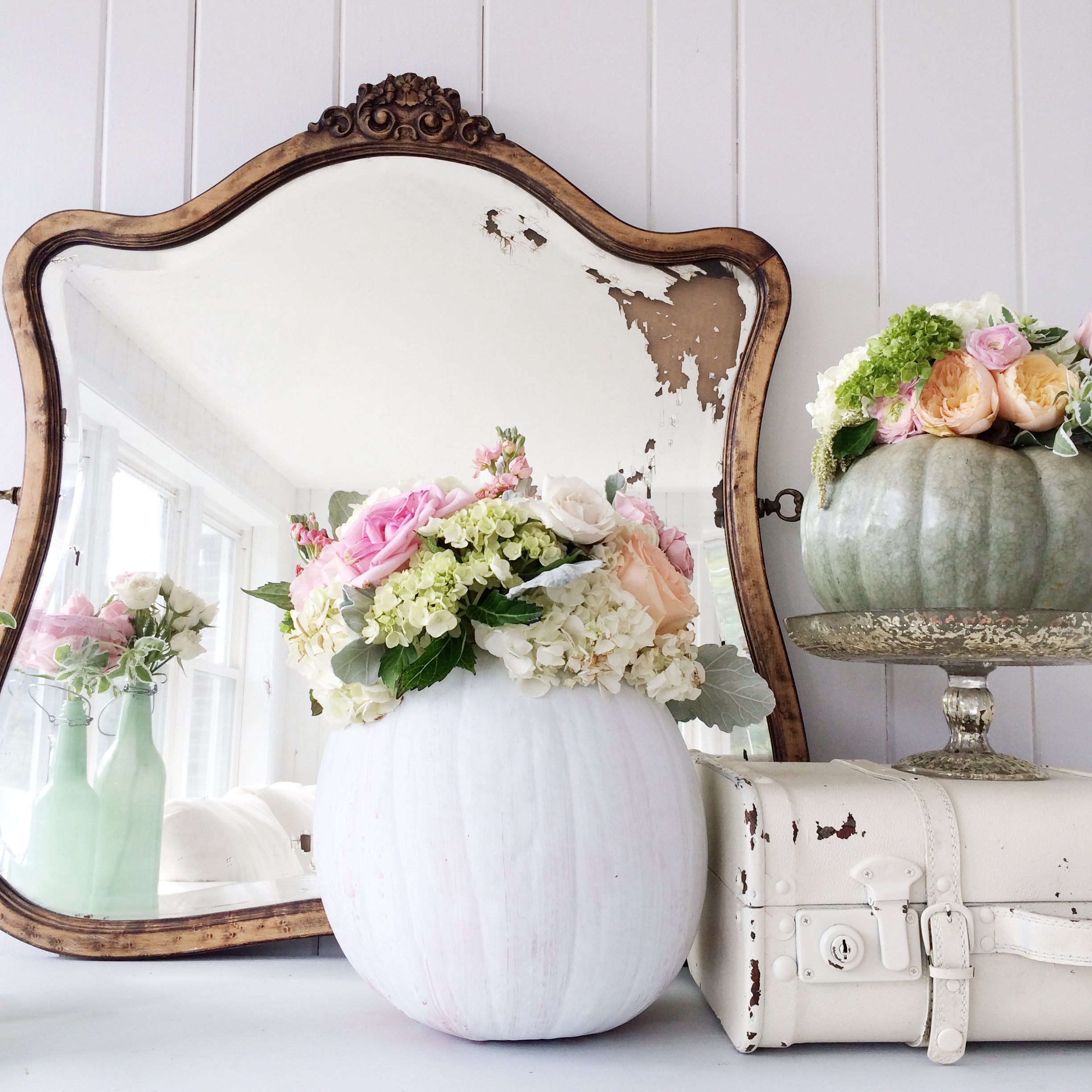 Susan took a regular orange pumpkin and painted it white with whatever paint she could find. Don't stress about using craft paint or wall paint. Anything will do. Though I'm sure a foam pumpkin would work just fine, Susan hallowed out the painted pumpkin and the green Cinderella style pumpkin. What lovely before and after photos she took.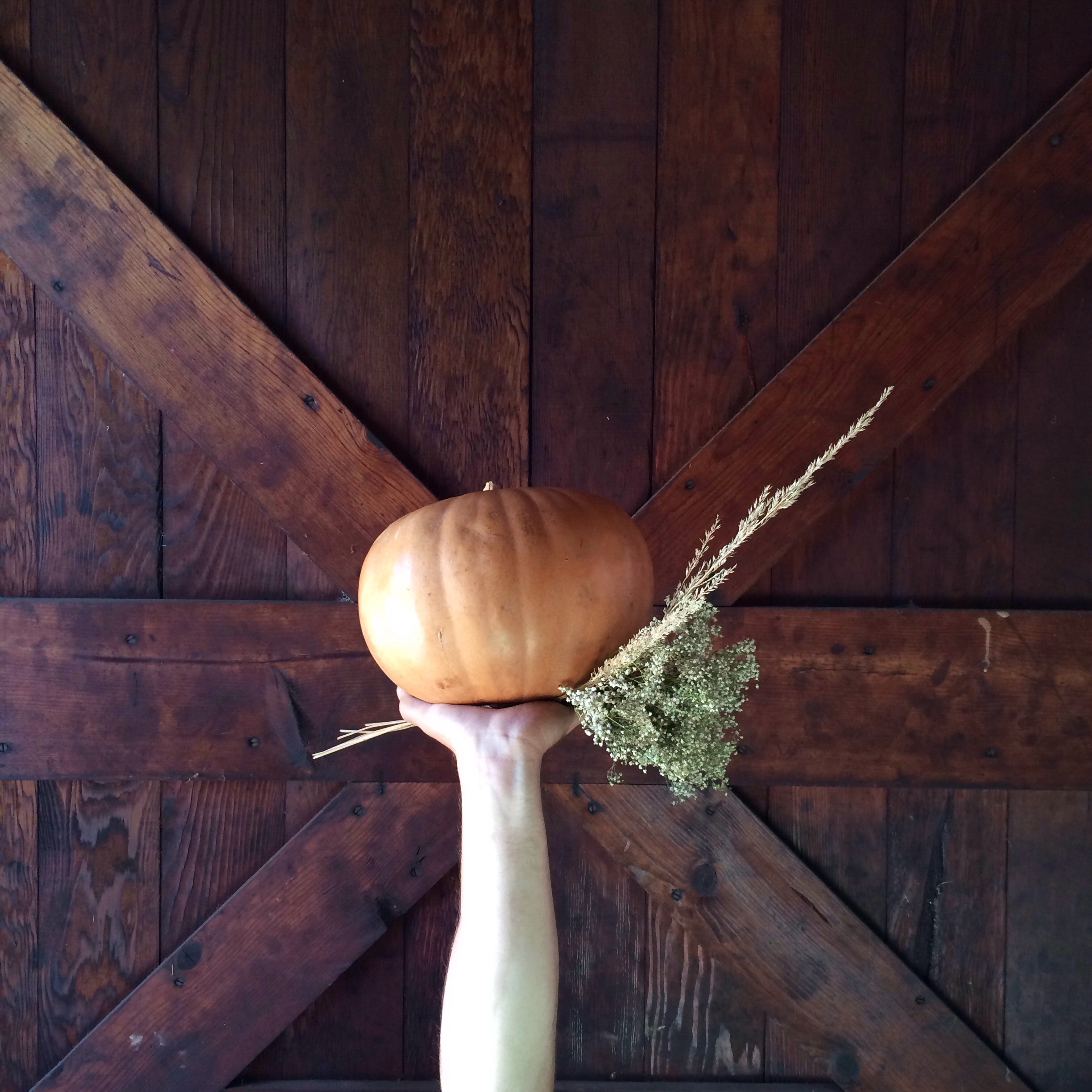 The backdrop in these photos are Susan's garage doors (can you believe it?) from her restored 1920's bungalow!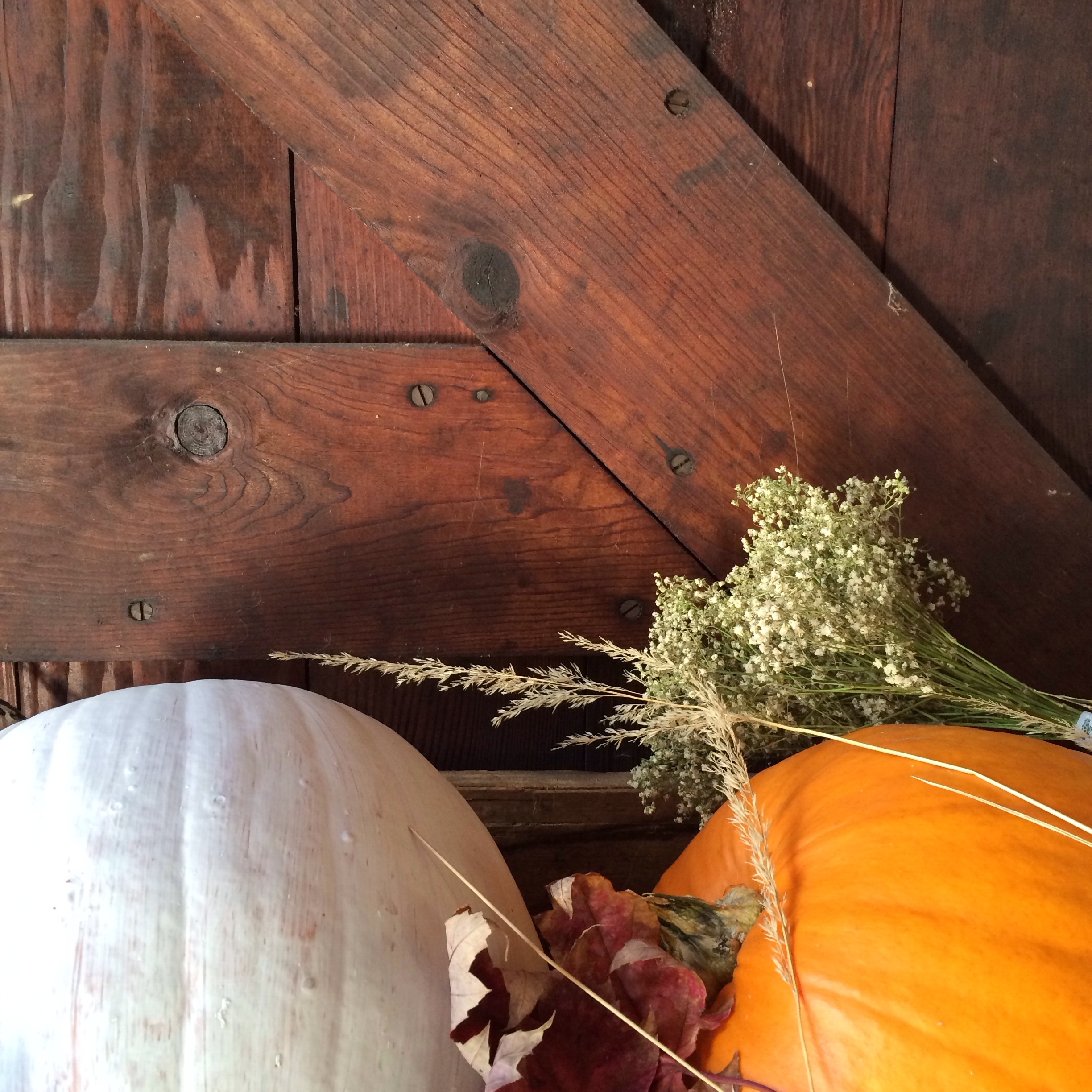 Next, she took leftover flowers from her sister's recent wedding and added the vase right inside the pumpkins. Genius, right?  The result is an absolutely breathtakingly beautiful and romantic fall display. Be sure to check out another floral DIY in the next post!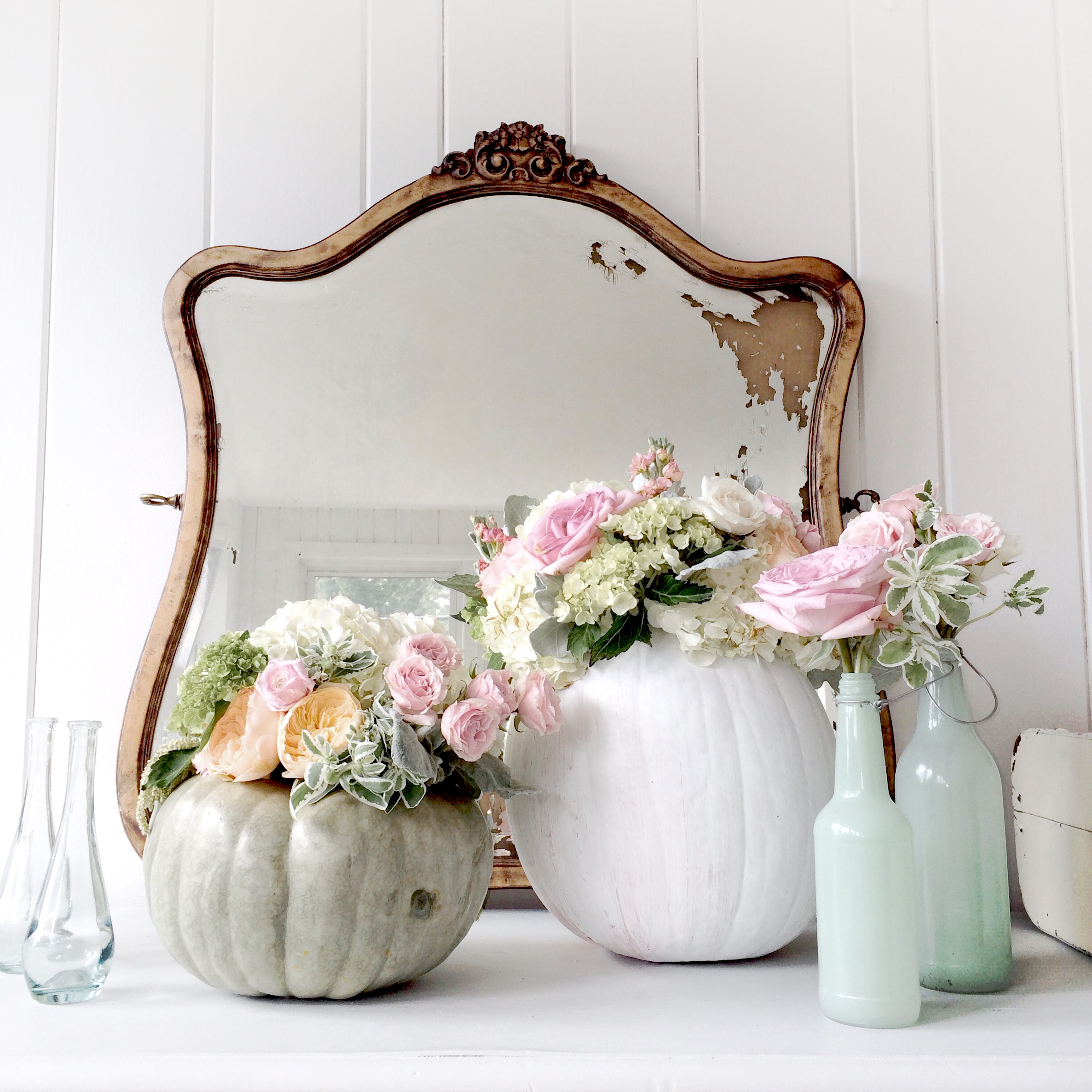 This is proof fall decor can be whatever you'd like it to be. Who needs dreary orange and black when this stunning and soft alternative is available? Thanks for the inspiration, Susan!