Just when I thought it couldn't get any better, Susan from Kindred Vintage shows us one more fantastic floral DIY. When those roses are drooping and you feel guilty tossing them, create this charming garland.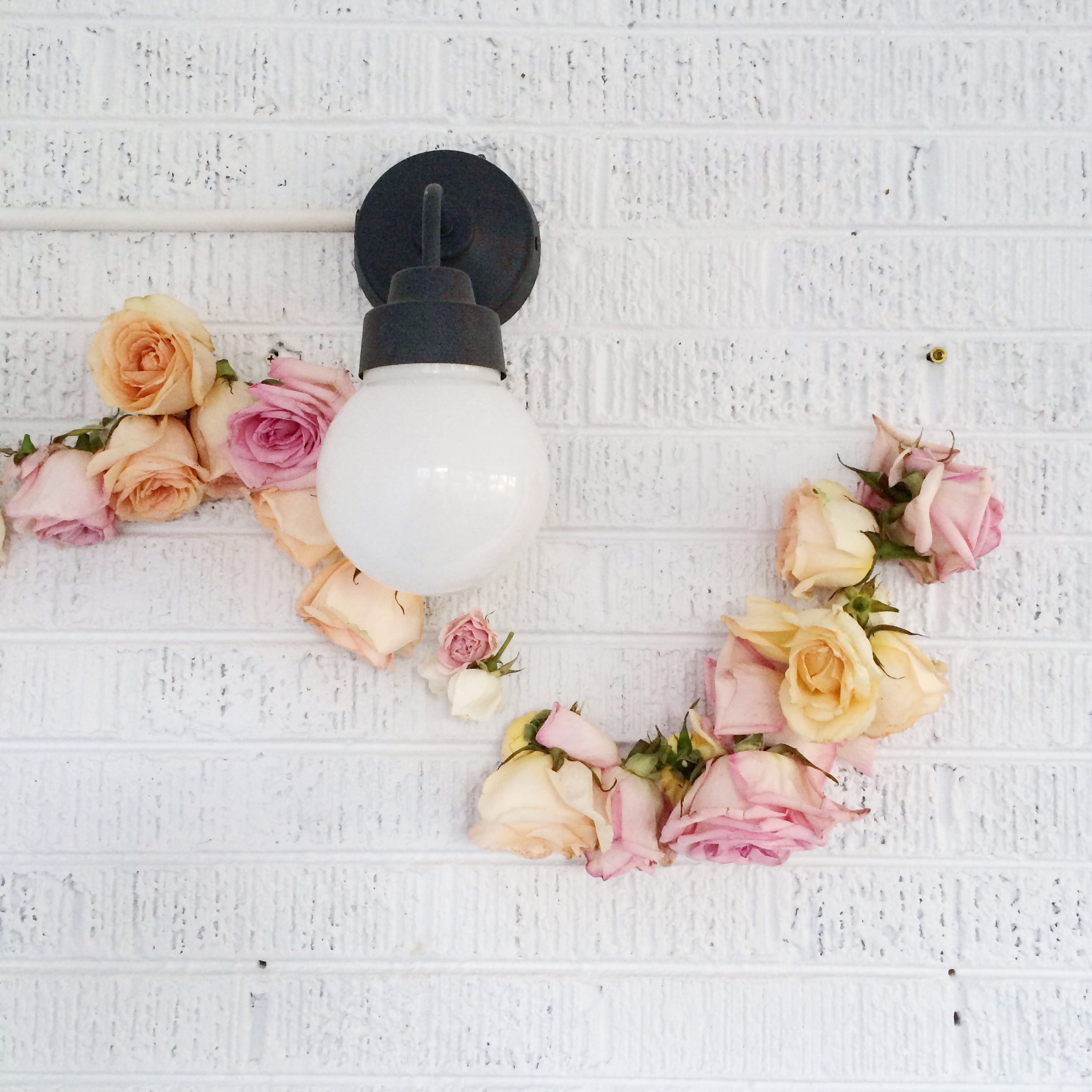 Simply cut the tops off and using a needle and fishing line, string each head through. Easy peasy.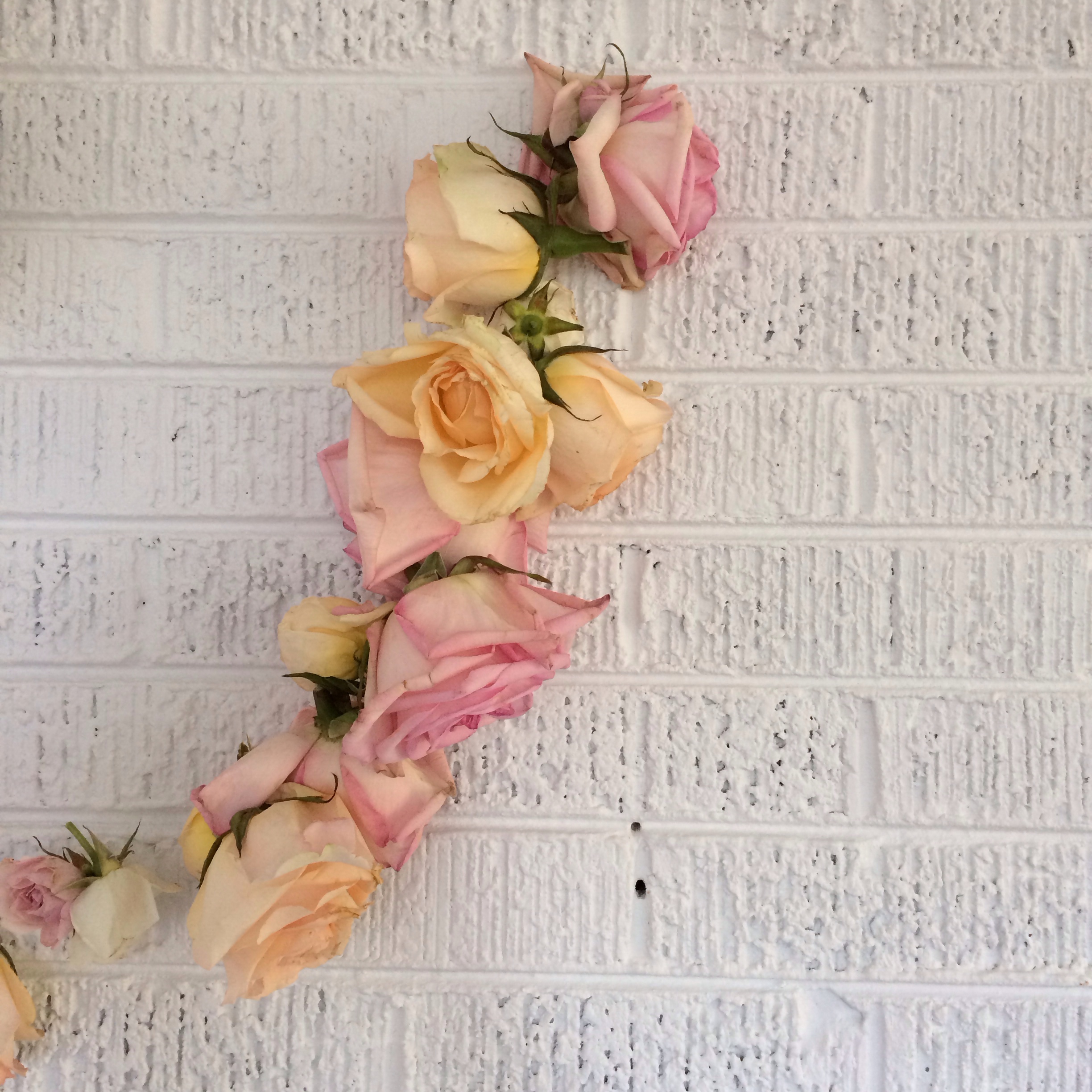 Admittedly Susan's home, a restored 1920's bungalow, really does make for the perfect backdrop for this DIY.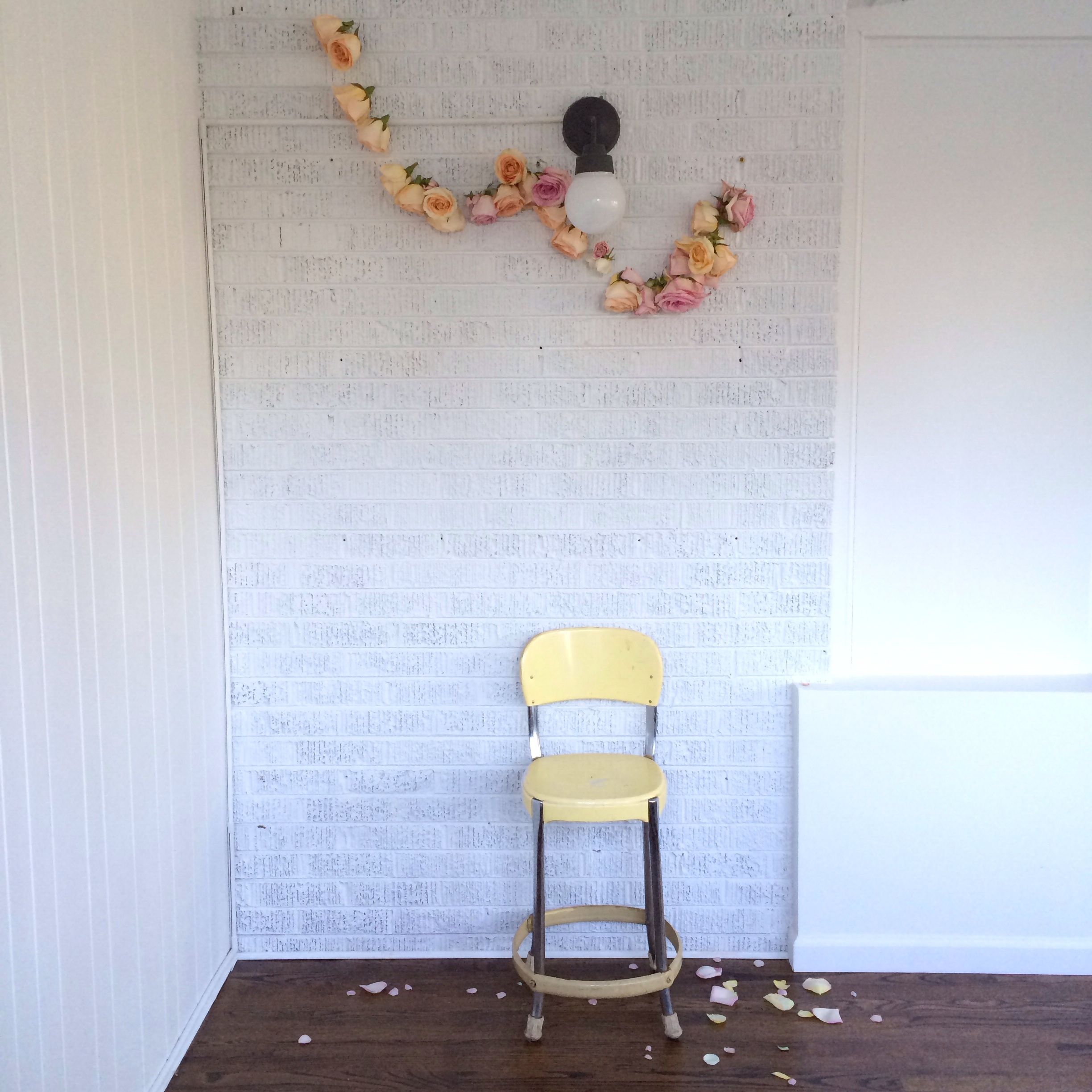 Painted white brick in Susan's home is simple and classic.