"The kitchen is a sacred place."
White kitchens. I know, I know. They're everywhere right now and it seems silly to say "trendy" and "classic" when describing something. It's the ultimate design oxymoron. But white kitchens truly are classic and so trendy right now.  If you've been following me on Instagram, you might know we are anxiously awaiting for our cabinets to arrive so we can FINALLY have our kitchen the way we wanted it 8 years ago when we bought our house, gutted it (here)  and realized we didn't have the funds to finish the kitchen. We painted the existing cabinets white thinking this would be a quick fix. I'm actually glad we didn't remodel the kitchen back then because it's given us a lot of time to live in our home and make some changes to the kitchen layout.
But let's face it, white kitchens truly are timeless and classic. I think we're drawn to those elements in our homes right now because many of us felt the financial impact of the housing bubble burst several years ago which makes us cling to styles that makes us feel secure. After spending some time in Mobile, Alabama touring the home Phantom Screens so tastefully restored, it really made me appreciate the quality and construction of old homes. I will try to remember that notion when our remodel takes longer than I would have hoped for. Ha! I can't wait to share more images of the Southern Romance home and my trip!
Many elements in these images are timeless- something you'd find in an old home. Be sure to scroll down to view 100 year old kitchens.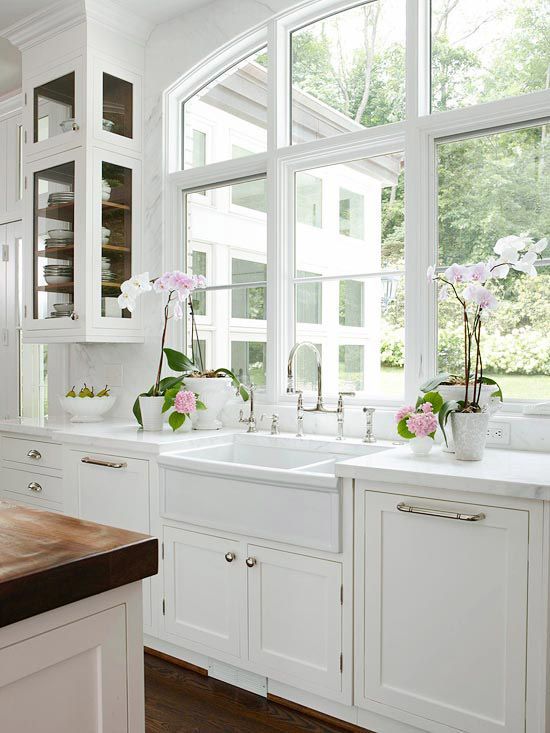 The window really is the showstopper in this beautiful kitchen. I love the added warmth of the butcher block cutting board and the glass doors on every side in the upper cabinet revealing items used everyday.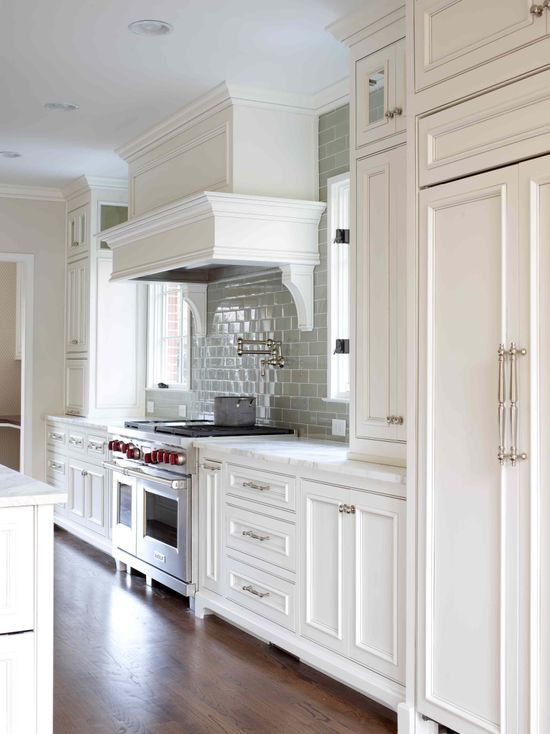 All the molding in this beauty offers layers of texture.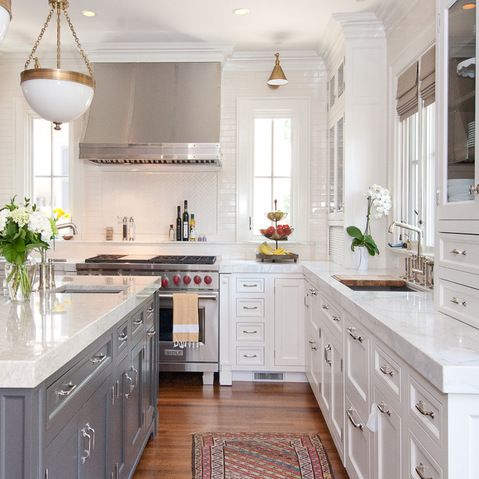 The grey island really anchors the space while the pendants and sconce offer a little sparkle by mixing metals.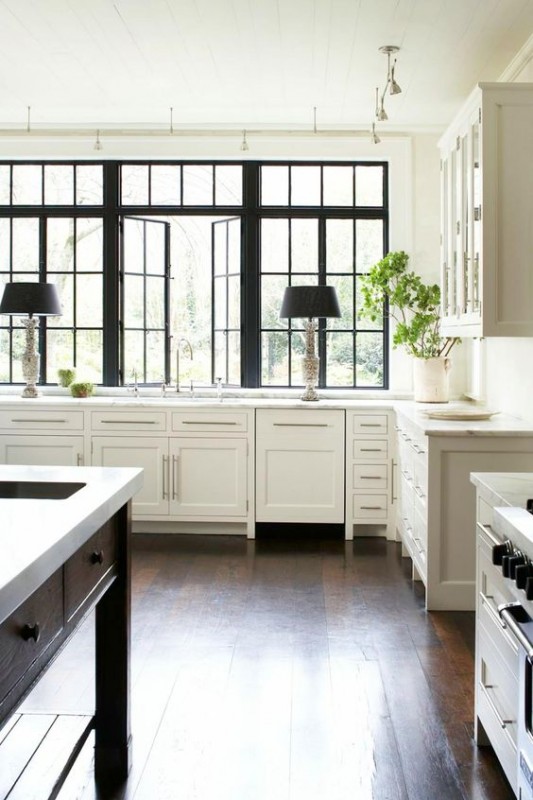 Those windows are pure art, don't you think? Your eye is drawn to the beautiful view.
"The kitchen will always be the heart of the home."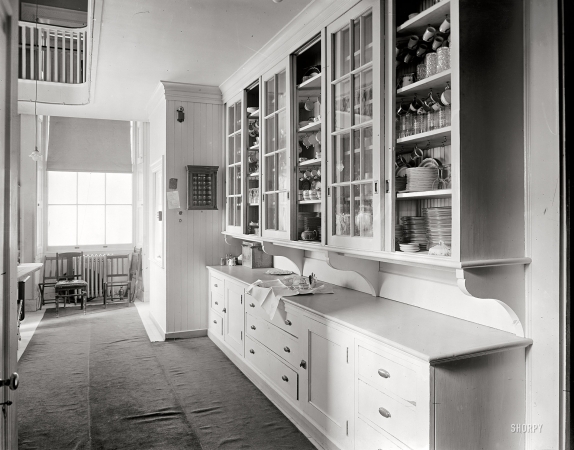 Truly the only thing that has changed in the last 100 years is photography and appliances. Look at those brackets!?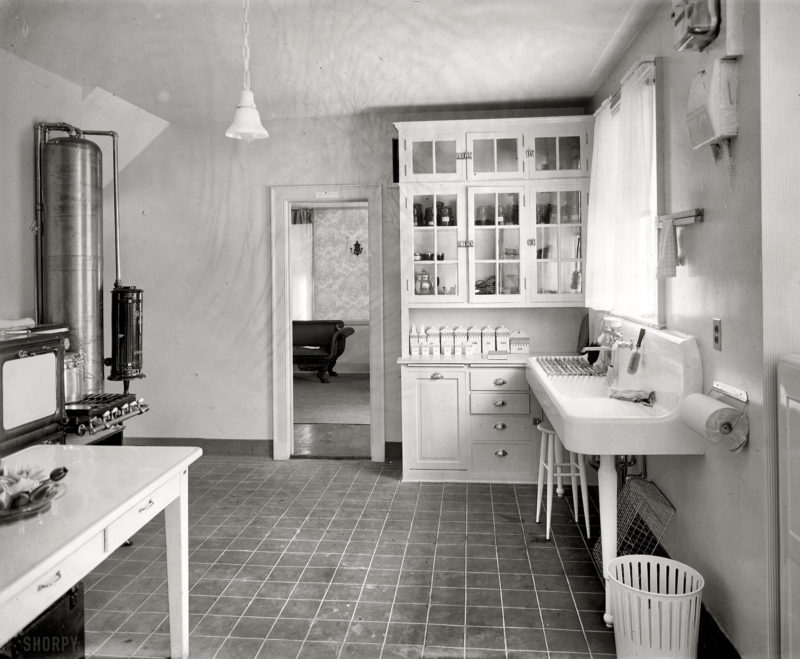 White cabinets with glass doors and canisters holding essentials on the counter make this old Restoration Hardware image resonate with same feeling we try to achieve now in our homes.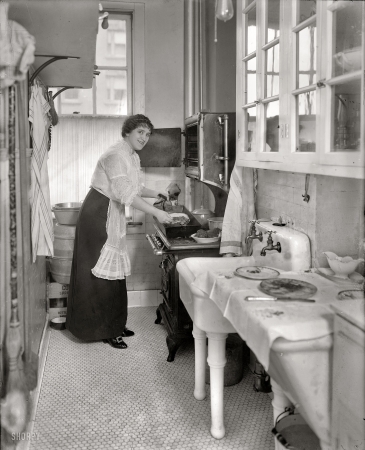 source for vintage kitchen images
Aren't we all attracted to the romance of simpler times?