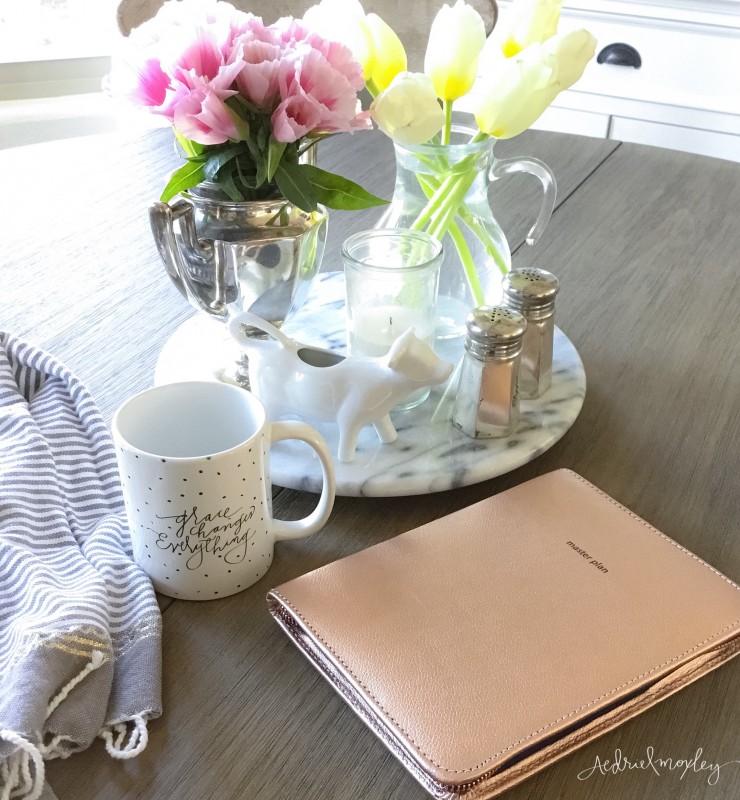 Shop the look:
Master Plan Journal- Anthropolgie //  Grace Changes Everything Mug – bit.ly/shopaedriel //
Salt & Pepper Shakers- Pottery Barn
Kitchen Towel- Homegoods // Marble Lazy Susan- World Market
I've been searching forever (literally….since I started reading the bible many moons ago) for a bible cover that 'speaks' to me. I know, I know…there are far more important things in life. But I get hung up things and this has been one of those things. When I saw this 'Master Plan' journal at Anthro, I knew it would be JUST perfect to zip my bible into keeping it snug and safe, especially in the dark and scary world of my purse. And the words "Master Plan" are the exact words I would use for what the Word of God means to me. But my bible didn't fit and neither did the 100 I tried at Barnes & Noble. Errr! I finally found a beautiful ESV bible at Parchments! One that looks like this…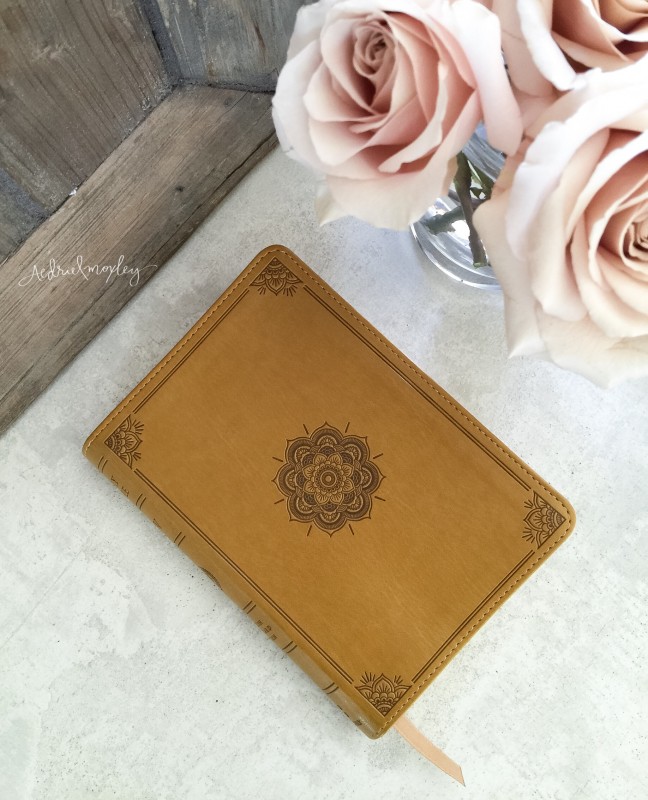 This bible is so beautiful I have a hard time covering it up. It's not a perfect fit in the journal but keeps it well protected.
In other news….I can't wait to show you all our new dining space. I hope by this weekend we will have cabinets ordered for the kitchen (yay!) and I will have convinced my hubby we really do need another glass door when we redesign this space.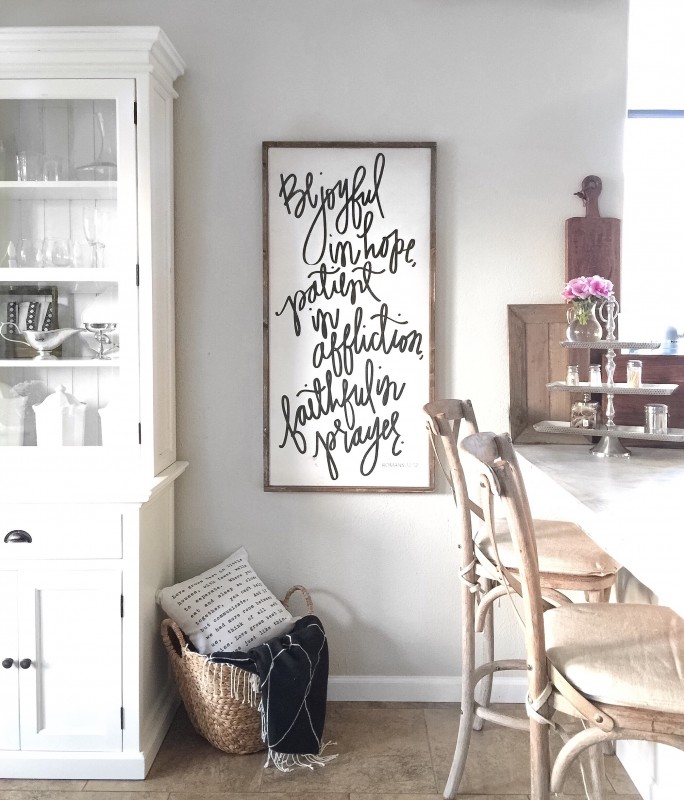 Shop the look:
Aedriel for House of Belonging Romans 12:12 wood sign here //
Little Houses Pillow- Aedriel Moxley //
Wood tray – Painted Fox // Three Tier Silver Stand- Homegoods //
White Halifax Cabinet with Hutch- Wayfair
Rather than have a peninsula in the kitchen, we will (fingers crossed!) have an island instead. Where my lettered for House of Belonging sign currently is, I picture a glass door letting more light in and creating another little patio space on the side of our house. Two of my favorite things…light and being outside. ;)
Have a great rest of your week!