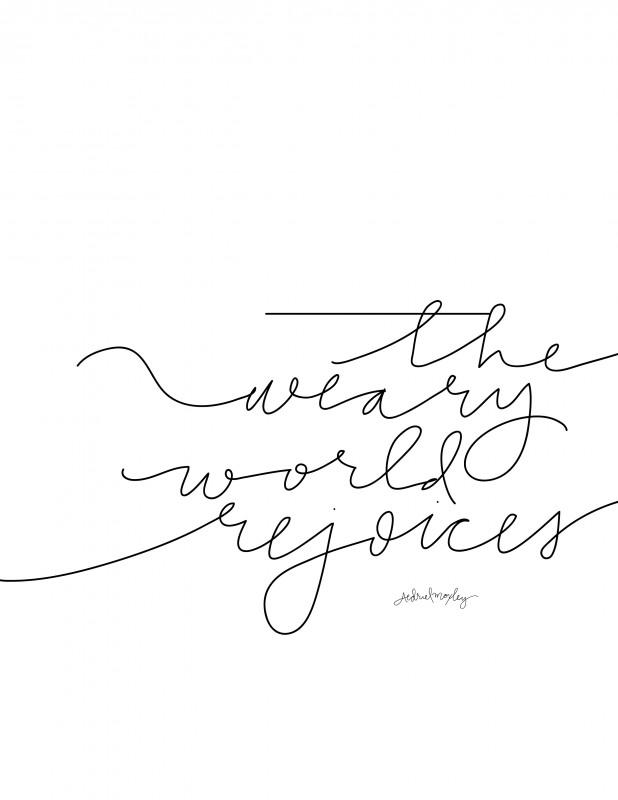 Gabriel tells Mary of Jesus in Luke
"…and of His kingdom there will be no end."  
No end? There is so much hope wrapped up in that truth.
The weary world rejoices at the birth of the One who makes us whole, Jesus. We have a constant thirst that can't be quenched by stuff or by change or even our loved ones. The ONLY One who brings TRUE peace and showers us with perfect grace is also the One who fills that gaping hole we come into this world with.  He gave us free will and because of that free will, our relationship with Him is that much sweeter- we decide for ourselves that He is the One that will save us. It's so simple- we just have to ask. If you haven't asked for His love, know that he will undoubtedly draw closer to you the more you seek His presence in your life.
May God bless you and yours during this celebration of the One who came to save us all.
Click HERE to print (without signature)